BISS Ch. Tabatha's Gingerbred Cutter JH, WC, CD, CGC

January 4, 1994 - July 14, 2009

15 year, 7 months, and 10 days of PURE JOY....
Loved by all and famous for his fabulous personality and perfect Labrador type. Cutter was the beginning of Gingerbred and now he is the future. Run, Cutter run....and do your circle donuts on the fresh mown green grass by the bridge....
Gingerbred is happy to introduce...
Champion Gingerbred Party Shoes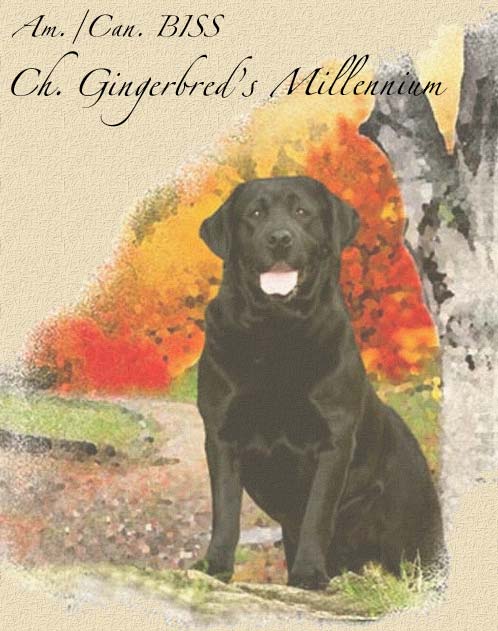 Above picture taken by Gail Bates. Please visit her other work at www.gailbates.com.
CUTTER | TIGGER | ELI | BRANDO | MILLIE | NOODLE | NUGGET
ISABELLA | GRETEL | STARLET | MARLO | LITTERS | SLIDE SHOW | CONTACT US

Copyright 2005 ~ Gingerbred Labradors ~ All Rights Reserved
Web Design & Graphics by Fred Rosin email